One question, according to you what defines success in the retail industry?
Is that a multi-windows access for the customers? ,that are bringing a feast on the table for Indian retailers or the high beam of social media platforms that are helping retailers to mount up their businesses in the market.
Our full-fledged retail industry now requires more than social media sidekicks, and this is where data science steps in. If we go with the statistics and surveys, it's been observed that the big data techniques have helped 62% of the retailers to pin down their competitors.
Big online outlets like Amazon, Flipkart, and other budding e-commerce outlets have evolved into this approach. For them, this technique is bringing bread and butter on the table.
Data science now has become an integral phase of the retail industry. Here are some reasons how this approach is changing the dynamics of the retail industry.
On- spot optimization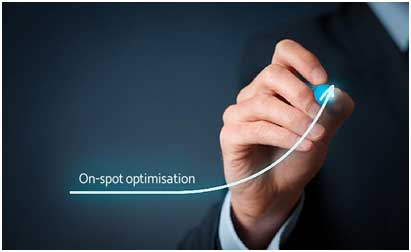 The success of any product varies on a myriad of reasons such as
Pricing
Demand levels
Customer activities
Inventory Levels
"Gathering the data is one thing and knowing the art of using it is another"
Collecting data will not magnet customers. You can see this like, data are the major ingredients of your recipe. A good chef should master every ingredient for a juicy output.
Let's dig some technical aspects of data gathering to know why this thing has become a life and soul of the retail industry.
Phase 1  
Firstly, data is stored in a POS machine (Point of sale) machine. POS machine is an electrical device to swap cards while making any purchase. POS analysis is the main root of data analysis.
Some big retailers have it on their own private data storage cloud, while others have to contact the on-premise data centre to get access to data for all their shopping outlets and store. Better data means better analysis
With the help of central database, retailers can monitor every moment of their potential customers.  Retailers can have access to every form of database and collection with one click. The can have a brief insights of sales, product sold, product demand, peak and off peak hours, price point and other benchmarks.
Phase 2 
The next phase is to accumulate insights about the latest trend of the industry. If the retailer wants to know the latest clothing trend or the type of customers visited their store or the demands of their customers which they should stock up. Data science can answer all these questions!
Customer segmentation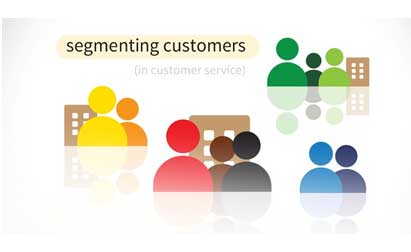 Customer segmentation is the key segment of data science which has sparkled myriad retailers with blistering results. The process is exactly what it sounds like; customer segmentation is all about segmenting customers into a distinctive group based on the characteristics of their transactions.
Example-   There are people who buy in peanuts while others visit the stores once in 6 months and buy in bulk. By monitoring the frequency of customer visits, a retailer can set some new game plan and new business objectives to keep its growth graph in check.  
 Customer relationship management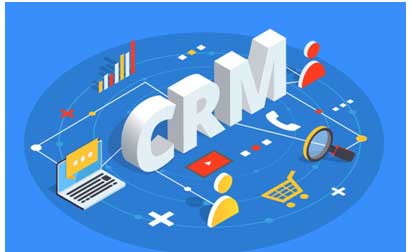 After achieving the segments, the next move is to understand the behavior of potential customers to alter their buying behavior. After gathering the knowledge of customer's behavior, the company establish some growth value meters and standards to achieve the key business objectives, this process is also known as Key Performance Indicators (KPI)
Product association and merchandising 
Product association and merchandising is the new fishing technique to magnet maximum profits, sale, margins and brand value.
 Merchandising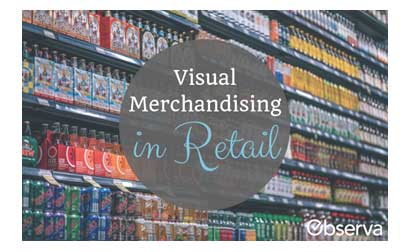 Merchandising is all about placing any product in a visually favorable light to wind ship the purchase rate of a product. Merchandising is all about doing a head to toe efforts to promote your products once the potential customer visited the store. Everything starts with eyes and tickles our mind, so the first impression of your product should be undeniably good and engaging.
Product association 
Product association is a new trend in the marketing industry. This tool is used to influence the shopping behavior of the potential customers', like what else they should buy while one they are currently considering. The main motive is to make them realize that how this purchase is worthwhile.
 Phase 3 
Engagement marketing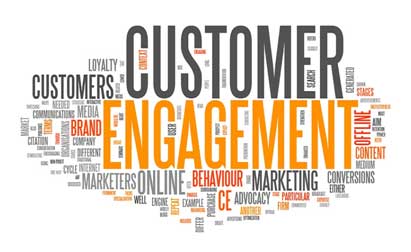 Engagement marketing is the new marketing strategy to engage people with your brand. The engagement strategy is the voice of any business that mirrors how your brand communicates with your customers. We all have learned to tune out with boring paid advertisements. Out of 300 messages that bombarded us every day, we barely remember four of them. A modern marketer should know how to come up and connect with their customers in a fancy way.
Social media marketing email campaigns and content marketing are the major segments to run any business.
Campaign analysis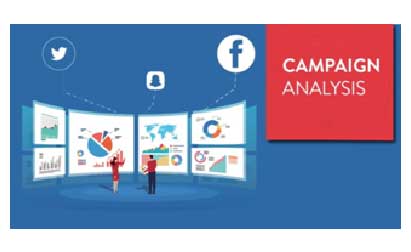 Campaign analysis is an unquestionable important process to fuel any business in the long run. This approach has brought blistering results for many retailers.
Running a campaign is important, but analysis of the impact is the most crucial one. 
A retailer needs to perform the test and control methodology to meter the impact of the campaign on the target audience. Also, keep in check the response of paid promotions in every channel (online and offline)
Predictive models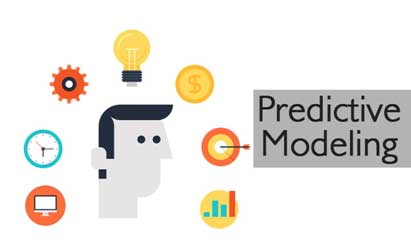 Predictive modeling is a calculative approach to predict the outcome of any event. The process uses data mining where the data is accumulated for the relevant predictors to forecast the outcomes. Once the data is collected, a statistical database is formulated with which a retailer can predict the purchasing behavior of their potential customers.
Store shelf optimization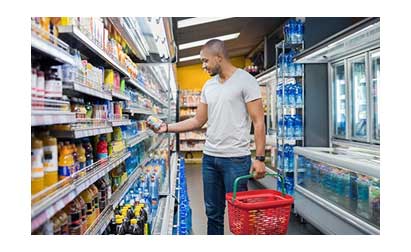 Consider this approach as a group selfie, where some faces at the back got blurred and unclear. Product positioning plays a vital role in creating a market for your brand. This needs a lot of hard work and focuses to come up with a decision that which products are required to be kept and in which position or what products to be kept near a cash counter. A retailer can master this technique by using various algorithms, decision trees, and planograms.
Data science is the next generation that comes after digital marketing, this approach will keep evolving and we will experience many more techniques and methodologies that will dominate the sector of retail marketing.